Get to know Youp, our Talent Acquisition Specialist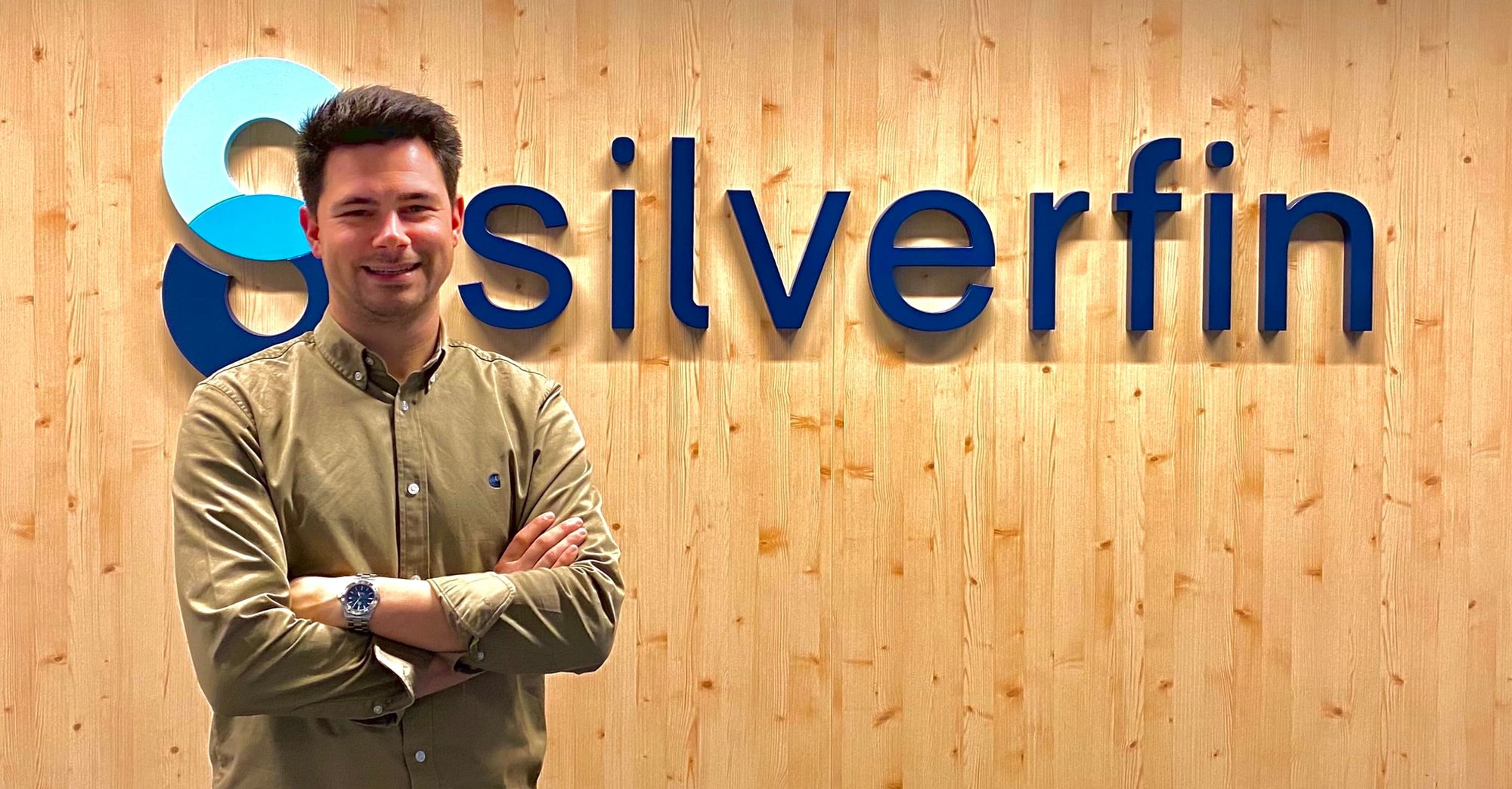 When you apply for an engineering job at Silverfin, the first person to contact you will be Youp, our Talent Acquisition Specialist. He'll assist you throughout the whole recruiting process: smoothly organising the interviews and meetings and making sure you're well informed of the process and what'll happen next. And if you have any questions, Youp will make sure you get answers.

Since candidates spend so much time interacting with Youp, we asked Youp to answer a few questions to reveal the person behind the professional.
Who are you?
I am Youp Van Rensbergen (he/him), 29 years young and and I'm based in Ghent (Belgium). Together with my girlfriend Laura, we moved to our house 2 years ago just before the pandemic. Perfect timing to enjoy our garden, explore the neighborhood and fix stuff around the house. 😅

This last one was not very easy since Laura would describe me as extremely clumsy. I'm also a terrible chef, but a thankful admirer for lovely dishes. My friends would describe me as a very likable person, I'm (almost) always positive, thoughtful and easy to convince.
How do you like to spend your free time?
I'm very happy that I still live very close to the city center of Ghent. I love to go out with friends to grab a beer or have dinner in a good restaurant. If you ever need tips for some nice spots, let me know!

To compensate for the above, I play padel and futsal with friends. Both team sports since I love being part of a team. I like to win but having fun is way more important to me.
During winter holidays, I go skiing with my friends and family, it's a yearly tradition. I'm an excellent salon-skier. All good with fresh snow and sunny slopes but on a snowy day I'm heading to the après-ski quite early. 🎿

With which two people would you like to sit on a plane?
Nice question and for me not hard to answer. Would definitely like to sit on an airplane between Will Smith and Anthony Kiedis. ✈️  

I think I've seen almost every film with Will Smith and I think he has a great personality. I would ask him about his favorite role, music, all the great people he met, his family and future plans. Maybe lobby to get a role in his next movie? 😎  I will definitely read his biography that was released earlier this year.

Anthony Kiedis' biography, Scar Tissue, I've already read. He's the lead singer of one of my favorite bands, Red Hot Chili Peppers 🌶️ . Anthony's life was full of sex, drugs and rock 'n roll. It's even hard to believe he was still able to write his biography. A must read!

I guess I need to book a roadtrip through California to enlarge my chances of meeting them together. 🌅

What was your favorite school subject and why?
I have a master degree in Business Administration, Strategic Management. 👨‍🎓  We had a wide variety of courses, mainly theoretical, but I think liked mathematics the most. It was not the most complex content but I really enjoyed it as one of the more practical courses. It's cool to see it getting easier once you start to understand the logic behind it.

What was your career path until now?
As a part of my masters, I did an internship in an Executive Search office. It was the first time I got in touch with HR and I really liked it.

After graduating I've worked 5 years in an IT recruitment company with a wide variety of function searches: from software- and infrastructure engineers to analysts, project- or IT management profiles. I've built strong partnerships where people could rely on my professional recruitment advice. I've got the chance to grow with the company and as a Recruitment Manager I was managing a small team and business unit.

Mid 2020, I started to wonder how it would be on the other side of the table. I've been working with a lot of organizations so for me it was important to choose a company I could identify with. I had been following Silverfin for some time and in my opinion it was one of the coolest Belgian tech scaling companies. I was so excited when I received the news that I got the job as Talent Acquisition Specialist!🎉

What gives you the most energy (at work) ?
As a Talent Acquisition Specialist I am mainly recruiting for our Engineering and AI team. It is amazing to work with all these technical experts and these collaborations give me a lot of energy. It is an honor to be involved in the growth of this amazing team.

Next to recruiting we, as a People Team, also work on several people related projects to make Silverfin an even better place to work. Our people are the most important assets of Silverfin's success. As an organization we want to do the best we can. We still have a lot of work to do, but it's amazing when our people recognize our efforts.

And above all, it is lovely to get to know new talent and bring out the exciting Silverfin story. It is the first time I am recruiting for a remote-first team and it is awesome to speak with all these international and diverse people. 👋